by Raelene
Know what I love about Disney's Frozen? It's an inter-generational kind of movie. Do you know what I mean? Our family saw it in the theatre and
loved
it. My boys thought Olaf was the funniest. thing. ever. But even my husband and I thought it was wonderful. Of course, now that we've watched it 3 billion four hundred seventy three million eight hundred ninety one thousand five hundred twenty six times, the magic may or may not be wearing off a little. Fine, maybe that was a wee bit of an exaggeration, but if your house is like mine, we've seen it a few times.
Regardless. A few weeks ago we were asked to put together a collection of vinyl wall decals inspired by the movie, the characters, the themes. We had so much fun! And we might have watched the movie - with snacks - a few times for inspiration (grin). Plus, creating snowflakes and winter designs was lovely wishful thinking in the blistering Vegas heat.
And so we thought we'd show off a little today and introduce you to some of our favorites from our new collection of Frozen-inspired Wall Quotes™ decals. We hope your little ones'll love them as much as we loved creating them. Wahooo!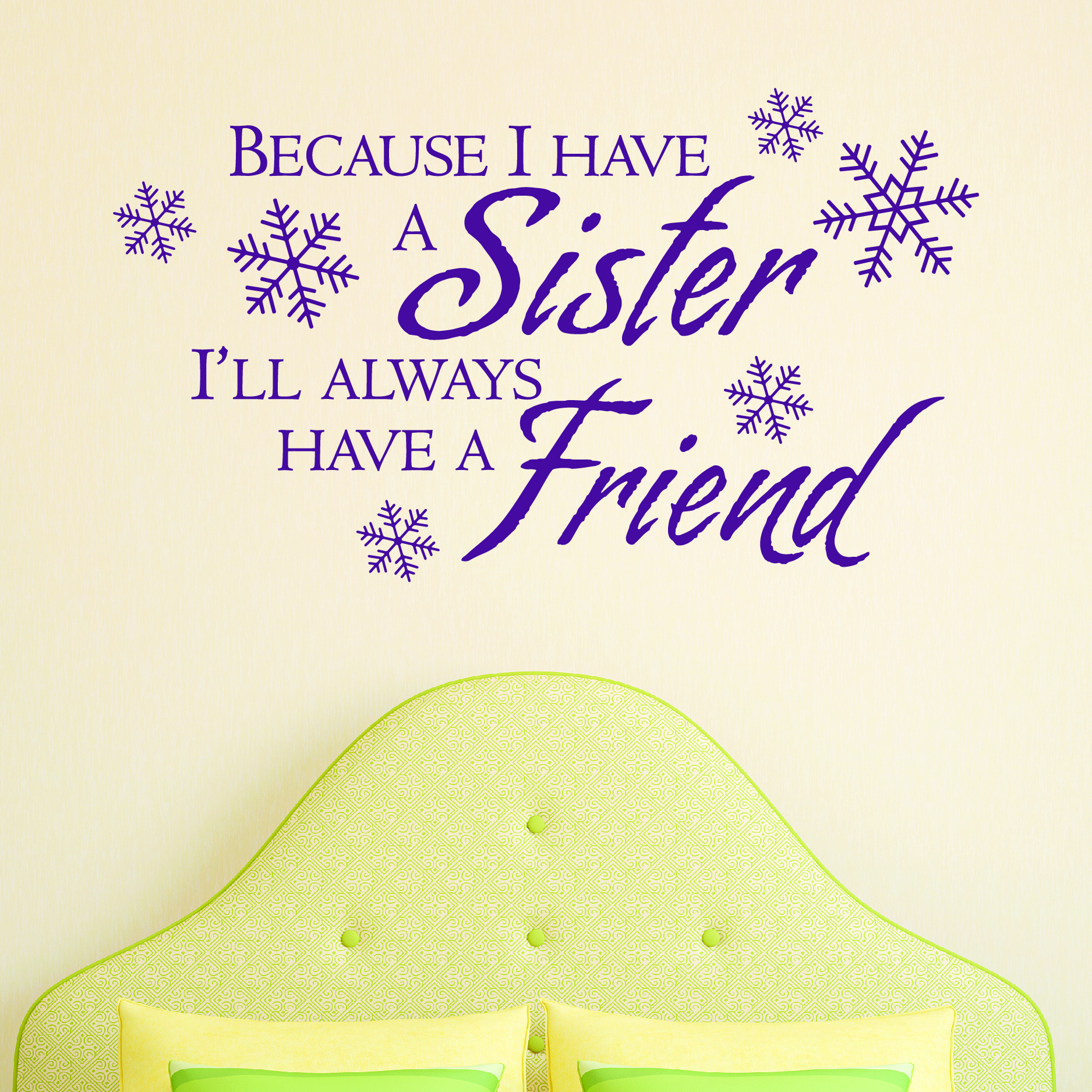 Sister Friend Snowflake Wall Quotes™ Decal
Sisters are the best of friends. And the sweet snowflake accents make this the perfect accent for a room little girls share.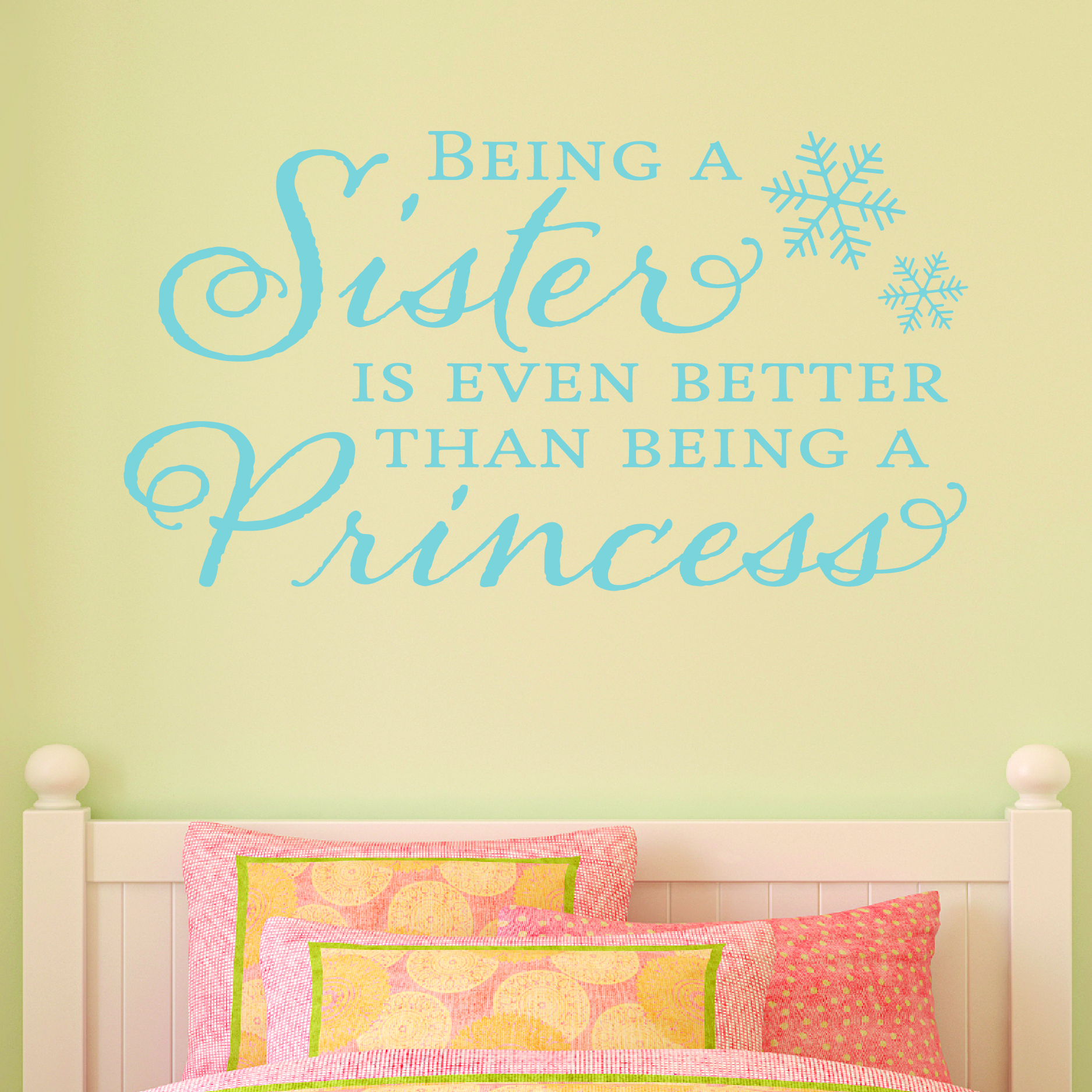 Sister Princess Snowflake Wall Quotes™ Decal
Don't you just love the scripty cuteness of this design? Besides, if we learned anything from the movie, it's that it really is more important to be a good sister than to be a fancy princess.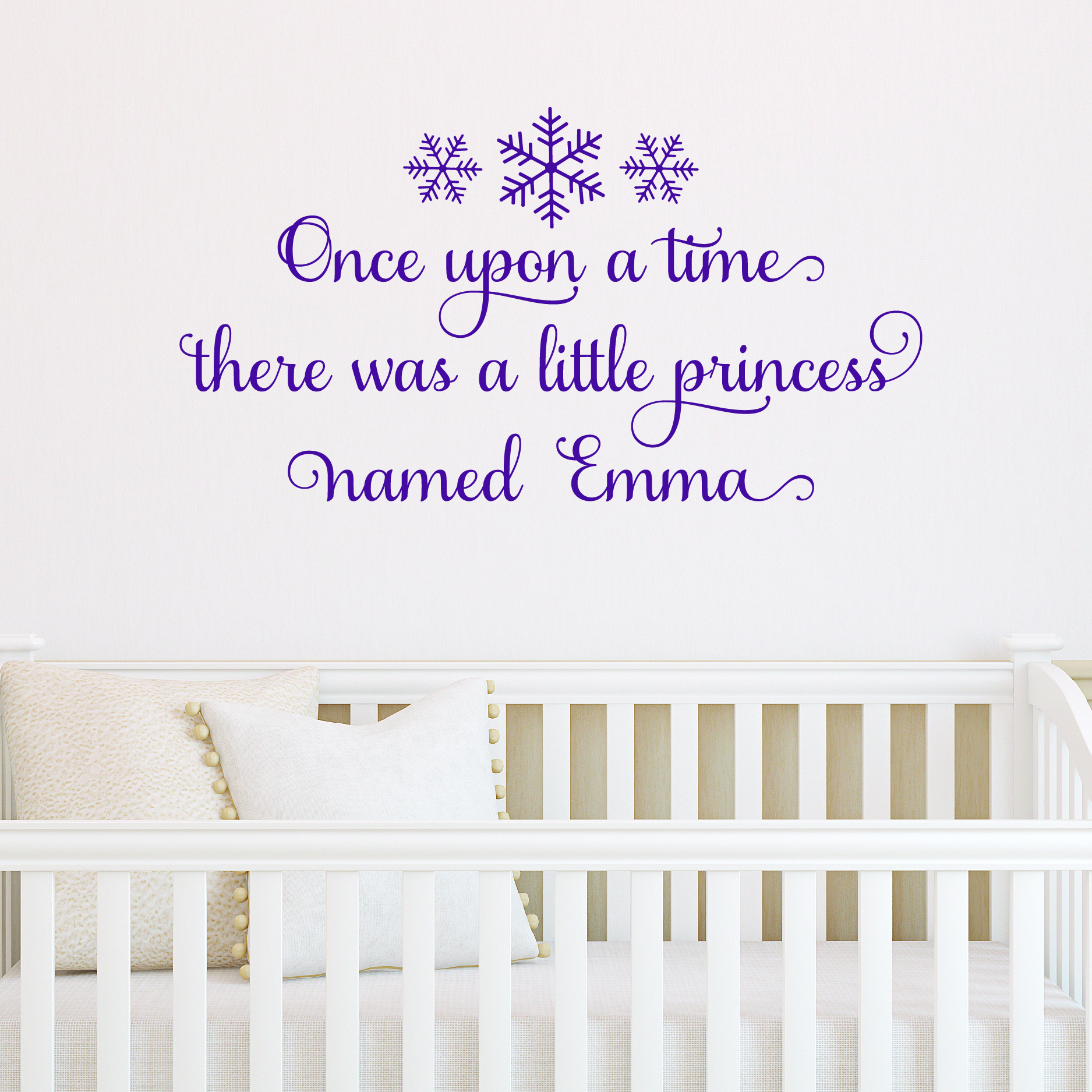 This design
is one of our most popular
nursery vinyl wall decals
. We thought it only fitting to modify it just a little by adding whimsical snowflakes - for Canadians who enjoy long winters (I'm one of them!) and little girls who love Disney's Frozen.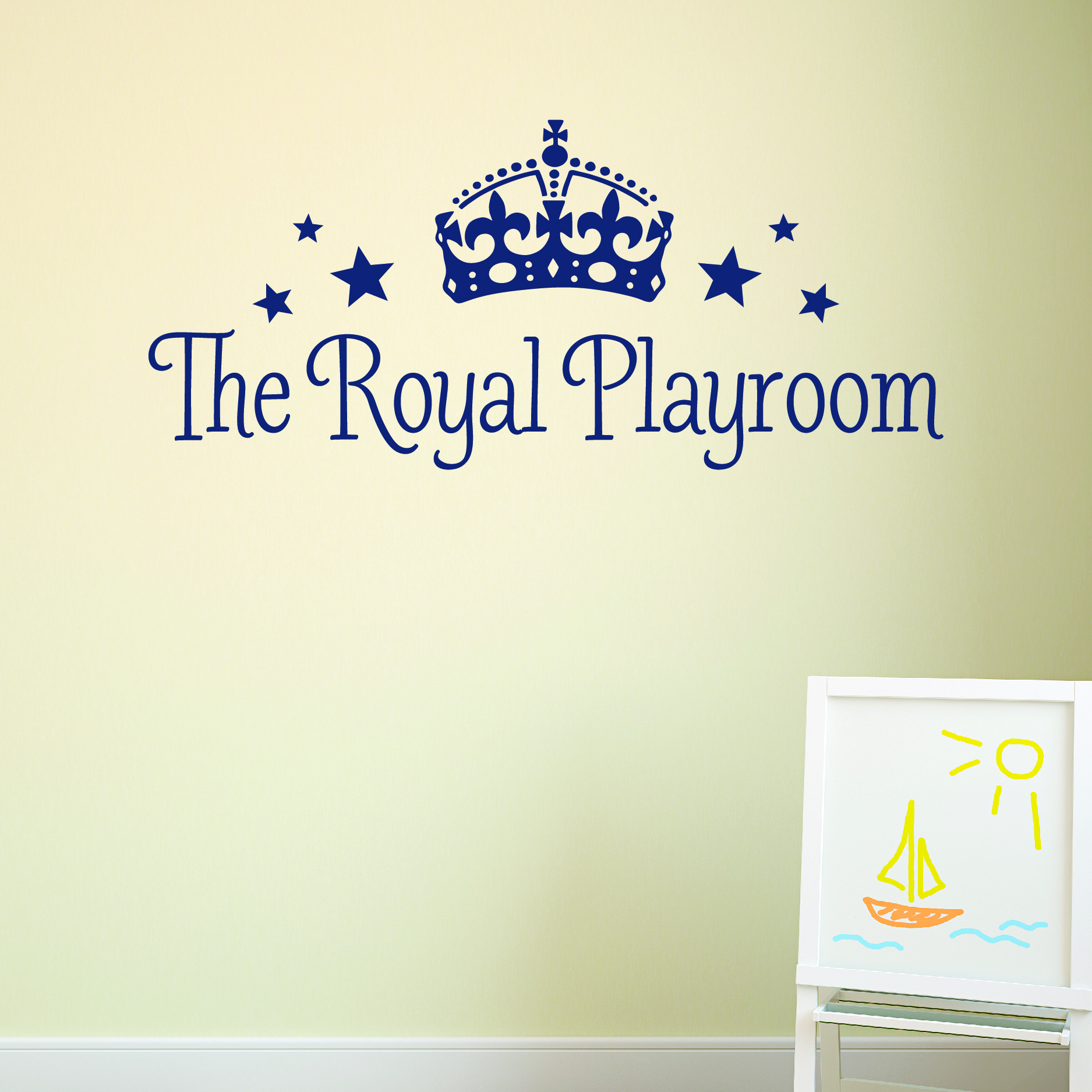 This design isn't exactly Frozen related, but goodness - what little princess wouldn't love to have a Royal Playroom. Fabulous, darlings.