by Raelene
I wear glasses (part of me feels like that's a confession - ha!). When I was young, it was the bane of my existence. Perhaps it's because I grew up in a very small town and the selections were slim to none, but I feel like the fashion world has finally shown mercy on us weaker-eyed specimens (some even aspire to be us - you've seen that right? Models and super chic peeps sporting glasses
just because
). Whatever it is, I'm seeing more and more cute glasses. And I feel encouraged to change my glasses like I change my outfits.
Sweeeet
. In fact, Nicole at
Making it Lovely
often includes a pair of glasses in her style posts like
this one
or
this one
. So fun.
In any case, I was doing a little browsing the other day - for bookends, actually, and came across these
darling little owls
. Serious love. And the best thing about them?
The glasses
. So it got me to thinking and scouring and searching. And I've put together a fun little round up of great quirky accessories featuring eyeglasses, big and small, retro and contemporary.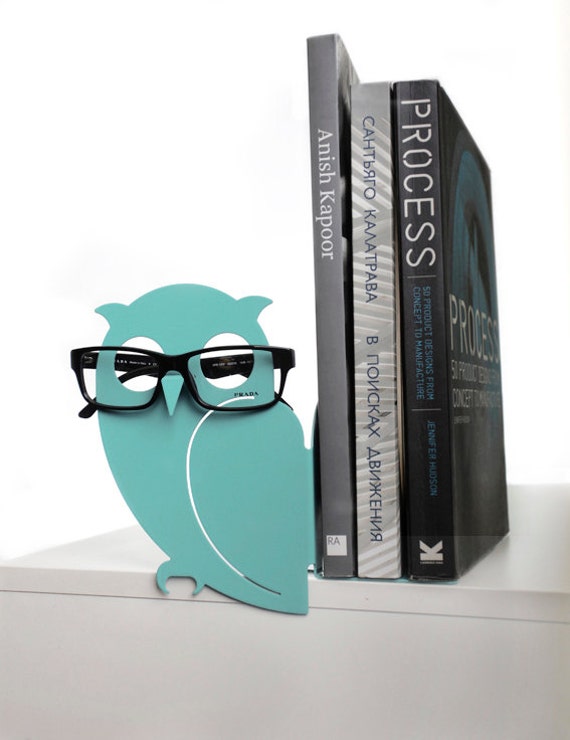 Can't get over those glasses. Goodness.
PS - watch the little video, The Waiting Game with Anna Kendrick,
featured on their home page right now. So cute.
Such a fun accent in any room - but perhaps especially for a reading nook, eh?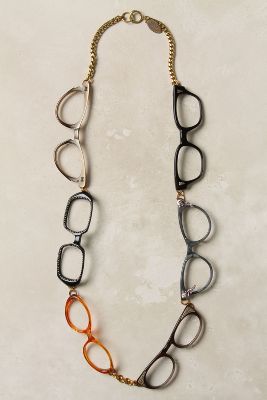 Sadly, no longer availalbe. But think of the DIY possibilities - now that's quirky.