by Raelene
Gosh. It's October. It's gloriously sunny and warm here in Vegas, but being the cold-blooded Canadian gal that I am, I pine for chilly mornings, red gold leaves, and cute boots (sigh). But no matter - Hallowe'en is just around the corner and my boys are the
perfect
age to really truly enjoy the magic and spookiness of this quirkiest of holidays.
We'll be pulling out all the decorations this weekend, in fact and spooking up the house in style! This week, we've been talking
easy ways to decorate for Halloween with what you've got
, and
easy trendy ways to spice up your home for fall
, and so I wanted to feature some of the creepy cute print designs from our growing collection of
seasonal art prints
. A print is
such
an easy way to spice up the decor in your home - seasonal or no. Happy haunting!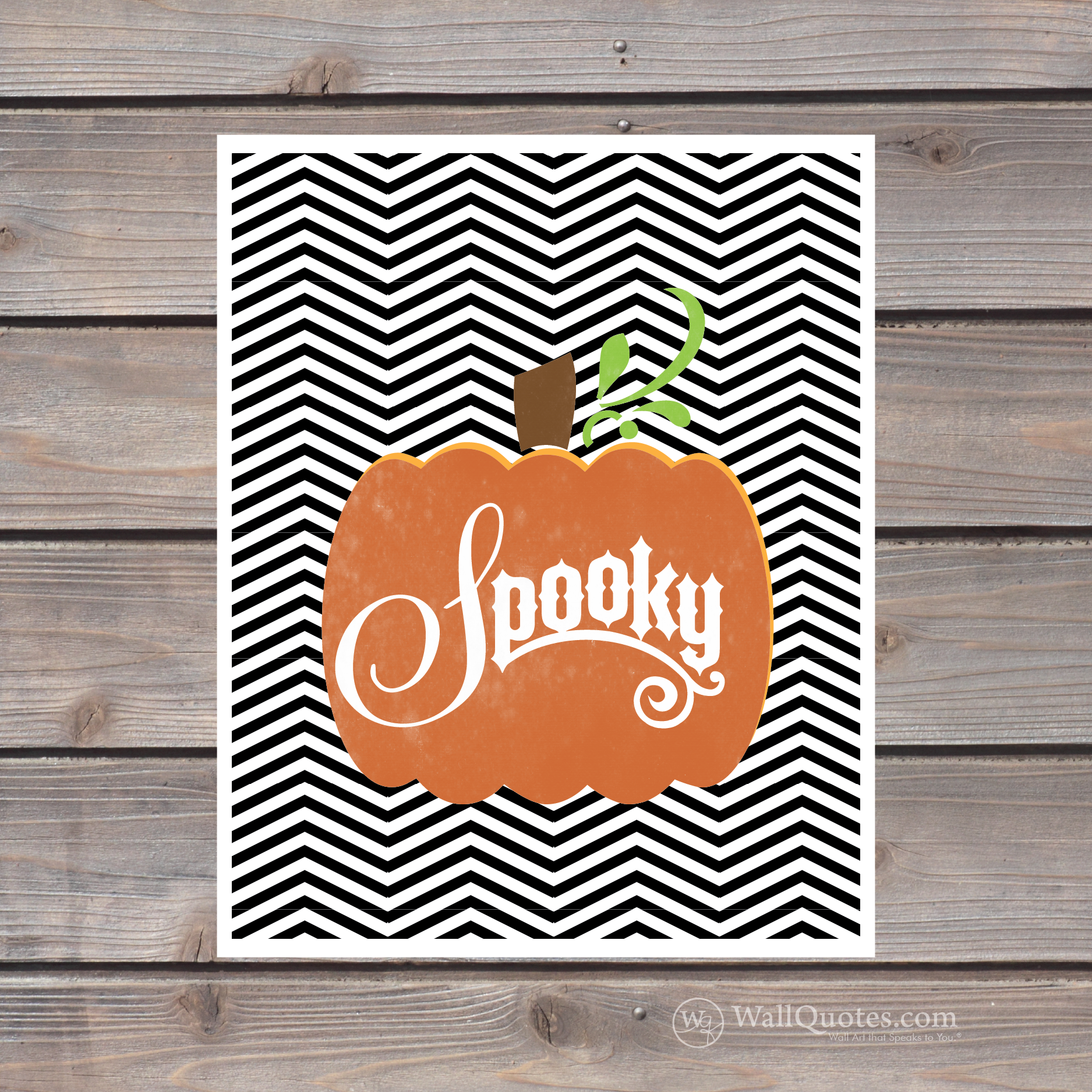 Spooky Pumpkin Chevron Wall Quotes™ Giclée Art Print
Modern and funky chevrons with spooky pumpkin goodness. What's not to love?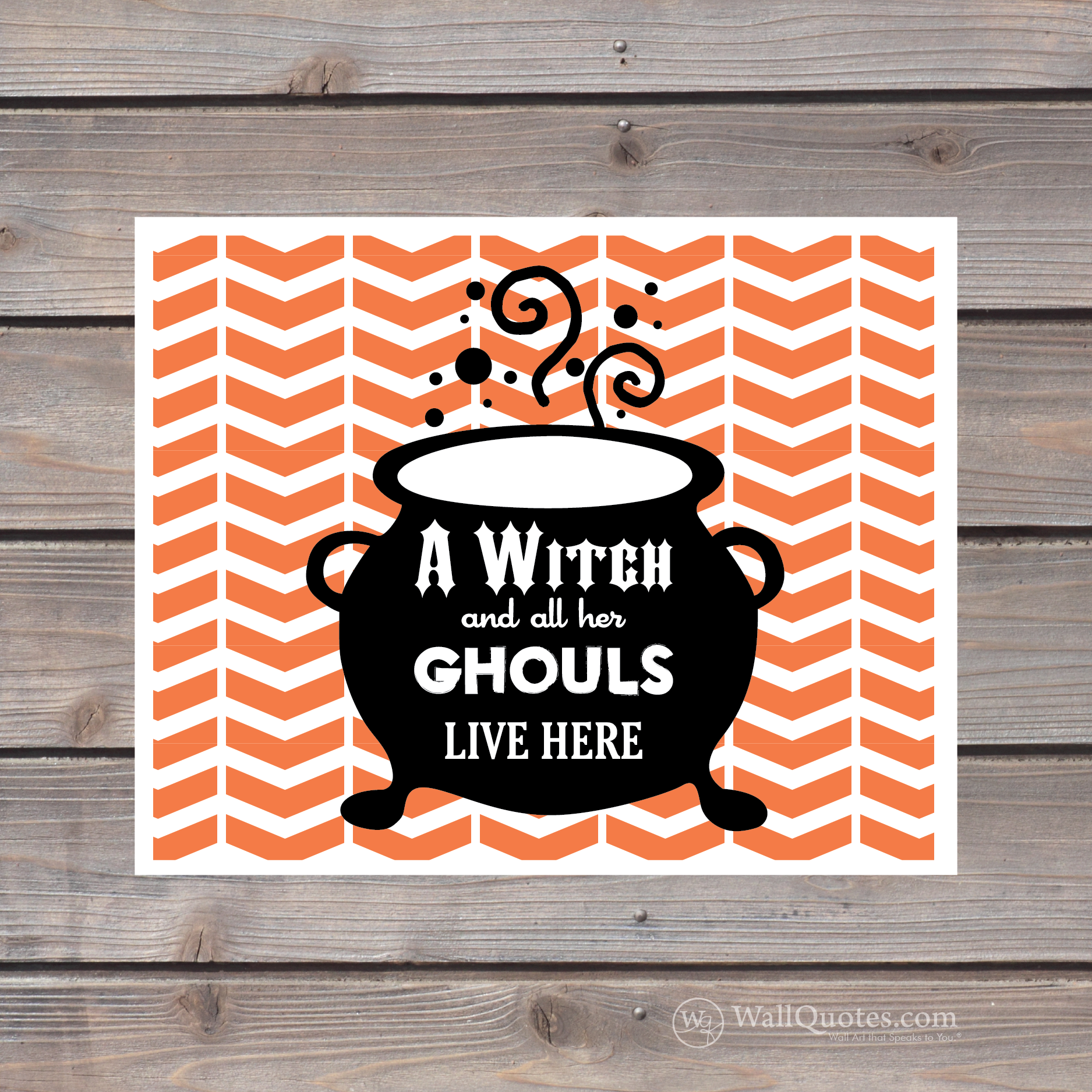 A Witch and Her Ghouls Wall Quotes™ Gicleé Art Print
Teeheehee. A witch. Her ghouls. See what we did there? (cackle, cackle, cackle)
Halloween Subway Art Wall Quotes™ Gicleé Art Print
Little bit of everything Halloween-y. And so cute in this little
Halloween vignette
, no?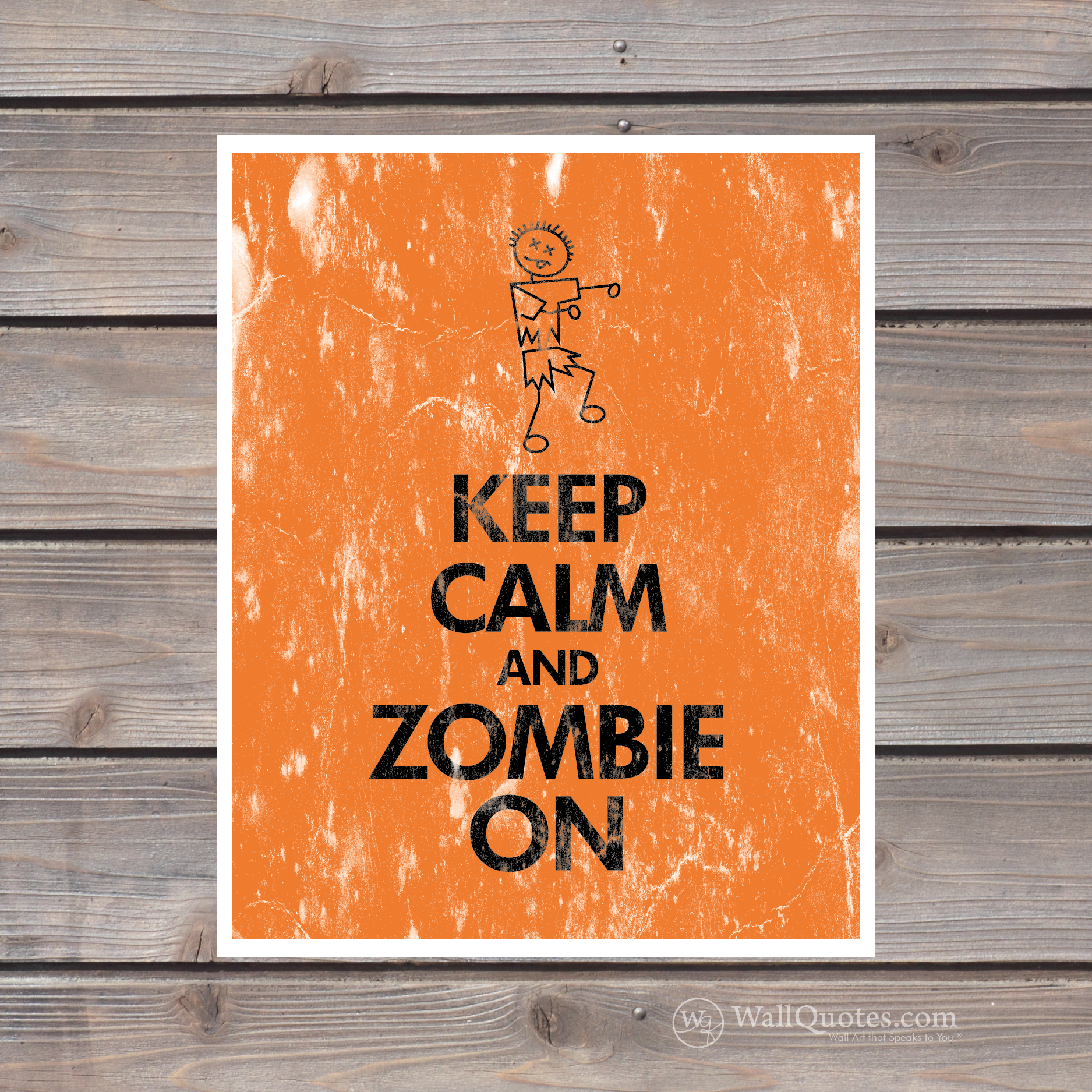 Keep Calm and Zombie On Wall Quotes™ Giclée Art Print
You know the Zombie Apocalypse is only a matter of time. Be prepared.
*Fun fact - this text comes right from Shakespeare's Macbeth: Act 4, Scene 1.
Oooo. Hallowe'en is so fun - and we've go so many great
Halloween prints
and really fun
Halloween vinyl decals
too. Check 'em out and upgrade your decor this year. All the ghouls and boys will love it (teehee).